TOMBE DEI GIGANTI SARDINIA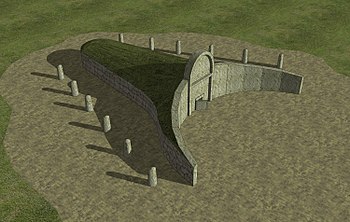 The Giants ' graves are monuments consist of collective tombs belonging to the nuragic age (2nd millennium BC) in Sardinia. Are rectangular buildings with an apse, built with large stone monoliths driven into the Earth.

These particular graves consist essentially in a 30-meter long burial chamber up to 3 metres high and up to. Originally, the entire structure was covered by a mound resembling more or less to an upturned boat. The front of the property is bounded by a sort of semicircle, almost to symbolize the horns of a bull, as well as the most ancient tombs, in the middle of the semicircle is a stele in some cases up to 4 meters, finely carved and with a small opening at the base which was closed by a Boulder-supposedly-.

Members of the tribe, clan or village, came to pay tribute to the dead of the community without distinction of rank, without special privileges and without making any offers. Over time were used as charnel houses in which to deposit the remains of the deceased once they became skeletons.
TOMBE DEI GIGANTI SARDINIA
Informazioni article by:
REDAZIONE, Pisa